Broadcom Enterprise Storage
Improving performance and reliability for critical applications
Enterprises require sophisticated IT systems, from the data center to the desktop, to provide insights into customer behavior, run billing systems and allow employees to communicate. Meeting user demands for performance within business realities requires a delicate balancing act. IT administrators and CIOs can take advantage of new approaches such as application acceleration with flash cache and software-defined networking to redefine their data centers and wider enterprises.

12Gb/s SAS enterprise-proven solutions provide the connectivity, scalability, performance and manageability required for the most demanding enterprise storage applications.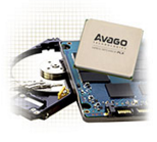 PCI Express was envisioned as a way for components to connect with high performance and low latency. Storage has been one of the main beneficiaries.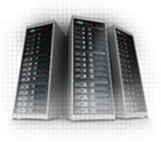 Extracting valuable insights from data requires a significant rethinking of storage architecture. A modular, rack scale storage architecture for analytics is one way to tackle this need.

The MegaRAID® family of storage controllers is designed to meet demanding enterprise requirements for data protection, performance and interoperability.

Broadcom provides performance, data protection, reliability and scalability – at an affordable price point for small and medium businesses (SMBs).

Server clusters and storage system arrays for high availability and business continuity typically are too expensive and too difficult to deploy for many SMBs and ROBOs.

Small and medium businesses (SMBs) and remote offices/branch offices (ROBOs) need affordable high availability to ensure business continuity.